Carriage Homes - A Little History on a Great Investment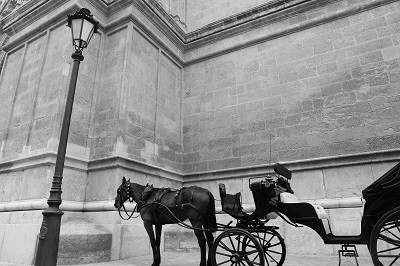 Carriage homes have been around for hundreds of years. They were originally a place to park your carriage and often were adjacent to the horse stables. Many times there was accommodation above, or adjoining, used to house estate staff. Over the past century the use for modern day carriage homes has evolved with the advent of vehicles and the middle class.
Now, carriage homes can be structures that incorporate garages, secondary living quarters, guest houses, granny suites, home offices or workshops.
In the Central Okanagan home owners are increasingly exploring the option of building a carriage home to create an additional revenue stream.
If a carriage home is something that you have thought about adding to your real estate portfolio, here are a few helpful questions to ask yourself:
1. Is your property currently zoned to allow for a carriage home?
2. If your property is not zoned to allow for a carriage home, would it be reasonable to rezone to build a second dwelling on your land?
3. What is the rental situation in your area? Is there a demand for rental accommodation?
4. Are you interested in managing tenants on your property?
5. What will the monthly costs of your carriage home be and what amount of revenue will your carriage home generate? Will your cash flow be positive?
6. How long will it take to pay off the money invested? Once the money invested is paid off, what will your monthly income be?
7. Will the cost of building your carriage home increase the value of your property in proportion to the amount you will spend to build?
8. Do you have a secondary use for carriage home space?
If you need help answering any of these questions, or others you may have, you are welcome to contact Tara at Little House Contracting – she is happy to provide a no cost consultation on your carriage home investment potential. Call 250-575-9331 or email This email address is being protected from spambots. You need JavaScript enabled to view it.
Comment for this post has been locked by admin.
By accepting you will be accessing a service provided by a third-party external to https://littlehouseco.com/