Kelowna Micro Homes have a Starting Price of $99K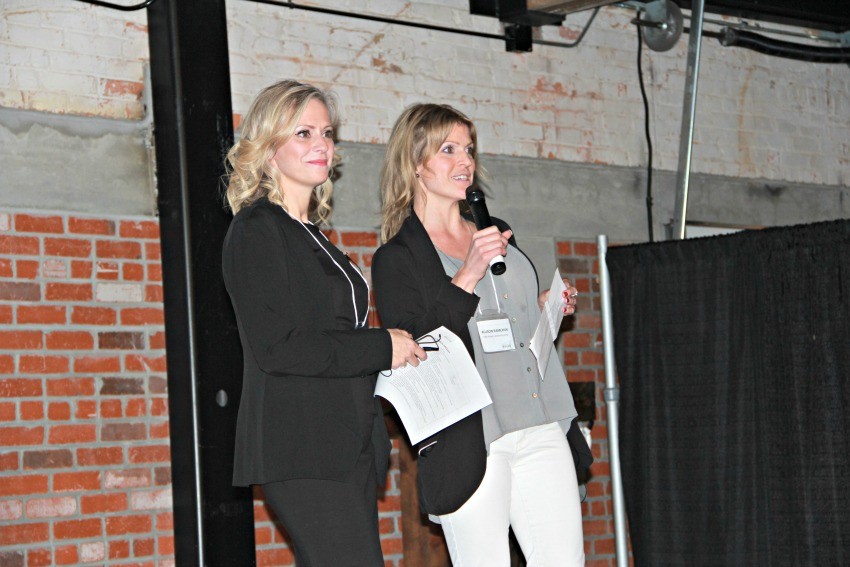 Building a micro home in the Okanagan just got a little easier with the official launch of The Little House Contracting Corp.
On Friday evening the Laurel Packinghouse was full of people curious to know all about micro homes.
Tara Tschritter, president and Founder of the company, Allison Ramchuk, director of development, and Fabio Gaudio, project manager, greeted guests to an evening full of wine, cheese, and 3D renderings of the potential little homes.
The company offers five different types of homes, ranging from 320 square feet to 625 square feet.

One of the smallest homes is The Little Pad. The 320 square foot home features a full bath, laundry, vaulted ceilings, a private patio, a gas fireplace, space for sitting, an office nook, and large windows. The pad's starting price is $99,000.
One of the larger properties is The Little Loft. This 625 square foot property features a master bedroom, an open loft, an office nook, vaulted ceilings, large windows, a private courtyard, a walk through closet, and a full bathroom. This loft has a starting price of $140,000.
Micro homes have become a popular way of living, and Little House Contracting thinks it will just continue.
"Have more time and money for hobbies, travel, community service, sporting and leisure activities. With the time and money you save in accommodation costs or the revenue your micro home generates, retirement could be sooner than you think!"
The homes could even be placed in backyards as a second dwelling for grandparents, students, or people who want to live alone, but need a little bit of care.
"Our micro homes are typically between 300 and 650 square feet, mindfully created to get maximum use out of the space with minimum impact on the environment. Our homes are luxurious, designed specifically to enhance and compliment your neighborhood and property. Our company provides full building contract and design services, and, based on established relationships, will act as a liaison with city planners and financial institutions. For homeowners, your micro home could be rented out creating a high return on investment and increasing the value of your property.
"Little House Contracting has partnered with Lee Mullins, as the Little House Designer. Sticks + Stones Design Group has also jumped on board as the Little House Interior Design & Custom Furniture Packages.
Custom Exterior Finishing will be done by Jensen Contract, and Outland Design Landscape Architecture will be in charge of creating beautiful greenery outside.
Little House Contracting has even thought about financing for people interested in the homes. Ted Rhind, mortgage broker with Invis, Candice Thompson, and Christine Dawson with TD Bank are all ready to meet with buyers to talk about financing.
With more than 250 people stopping by for the launch event, the company will be having two open houses for others to check out the designs and to talk to Tschritter and Ramcuck.
Source: Kelownanow.com
Comment for this post has been locked by admin.
By accepting you will be accessing a service provided by a third-party external to https://littlehouseco.com/